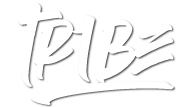 ---
Guest List Sign Up
Meet the Team
We're excited to invite you to come check out our office, meet our amazing team, and witness our live training sessions! We promise you won't regret it.
Whether you're a potential client, partner, or just curious about what we do, this is the perfect opportunity to see for yourself what sets us apart from the rest. Our team is passionate about what we do and we're eager to share our knowledge with you.
Sign up on our guest list now and reserve your spot to come see us in action!
We promise it will be an experience you won't forget.